---
---
AUGUSTUS V. M. HIGGINSON II

MORE than
15 MINUTES of FAME

The Art and Life of
Andy Warhol

Andy Warhol. The very mention of his name conjures images of everything from Campbell's soup cans to celebrities such as Marilyn Monroe and Mick Jagger. In all, he is considered the very beginning of what came to be known as the pop art movement. Born in Pittsburgh in 1928 of Czech immigrant parents, he truly lived the American Dream through his famous imagery. As the Impressionists a century earlier sought to immortalize the lives of everyday people on their canvases, Warhol did this first with quotidian objects. Not long after, he began to explore the subject of celebrity… and how its inherent glamor juxtaposed so sharply with the violent goings on of 1960s America.

In addition to his legendary mixed-media works on paper, Warhol famously founded the Factory, where he became famous for "collecting" people from all walks of life, many of whom appear in his films. The Factory and the various characters who frequented it also witnessed, yet again, the darker side of this era, when an attempt on his life was made by a disgruntled feminist in 1968. Though he would never be the same again, his prodigious output nonetheless would continue through the next two decades, until his passing in 1987.





The Lounge at Iwan Ries
Tuesday, December 8, 2015
5:30-8:30pm


Cocktails at 5:30, presentation 6:00-6:30,
followed by discussion and more cocktails.
Reservations are required.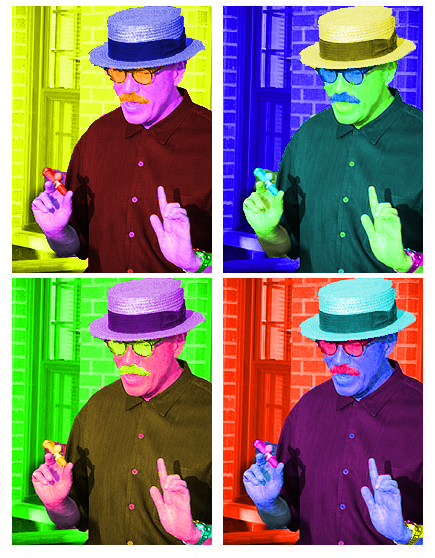 Augustus Higginson is a well known figure around the Cigar Society and several other City clubs. He serves as a docent at the Chicago Architecture Foundation, where he guides visitors on walking tours, and he has taught classes in the history of architecture and interior design at Robert Morris College. He has two degrees in art history (BA '81 UC Santa Barbara, MA '85 UC Davis). Some of his own rather monumental architectural paintings grace the private dining room at the Federal Reserve Bank of Chicago.

Gus writes, "In looking back, I'm thinking my love for Chicago was sparked almost 40 years
ago. There I was, 13, sitting in a doctor's office, and my mother hands me a copy of Life Magazine. This was back in the day when opening its pages truly took you into another world with its massive, oversize layout and breathtaking
photographic imagery. I leafed through the pages and there it was: The Chicago Stock Exchange Building, designed by Adler and Sullivan in 1894, was about to be torn down. On one page, the powerful, bay- windowed façade; on the next, the entrance arch; on yet another the massive, foliate cornice all photographed by Richard Nickel. I later learned he devoted his entire life to saving Chicago's early architectural masterpieces, to little avail. He himself would go their way, as the walls of the Stock Exchange collapsed around him."

---
About the Cigar Society of Chicago
ONE OF THE OLDEST AND greatest traditions of the city clubs of Chicago is the discussion of intellectual, social, legal, artistic, historical, scientific, musical, theatrical, and philosophical issues in the company of educated, bright, and appropriately provocative individuals, all under the beneficent influence of substantial amounts of tobacco and spirits. The Cigar Society of Chicago embraces this tradition and extends it with its Informal Smokers, University Series lectures, and Cigar Society Dinners, in which cigars, and from time to time pipes and cigarettes, appear as an important component of our version of the classical symposium. To be included in the Cigar Society's mailing list, write to the secretary at curtis.tuckey@logicophilosophicus.org